The United Series responds to the notion
that we, as human beings, are all united.
Consider yourself as one circle.
Next, think of all the people you communicate/interact with.
You have your individual circle connecting with all of those people.
Then your circle meets my circle and our circles are now connected/overlapped
and through this series of connections we meet other people and their circles,
building these simple yet complex layers of circles.
The United Series paintings were constructed
out of hundreds of circles, several layers deep.
The figures, which dance upon the top of the layered circles,
represent a certain celebration of life, loosely and joyously united.
The concentric orbs above the dancing figures provide the light,
gravitational pull, and the energy of the sun and moon.
They remind us that the spirit of unity we feel with others
is part of our natural condition.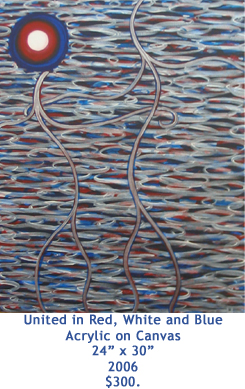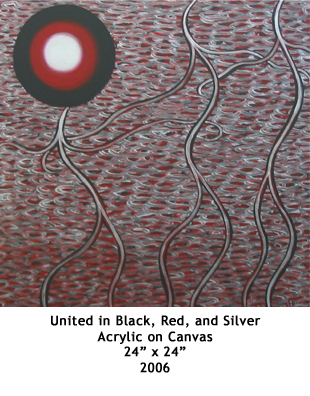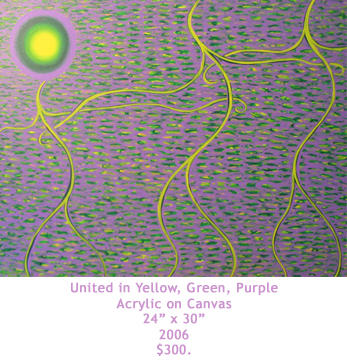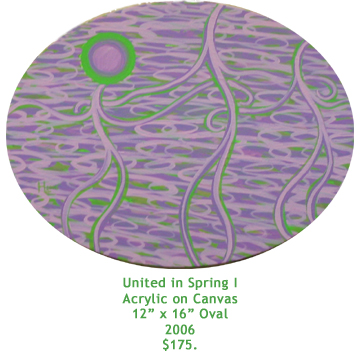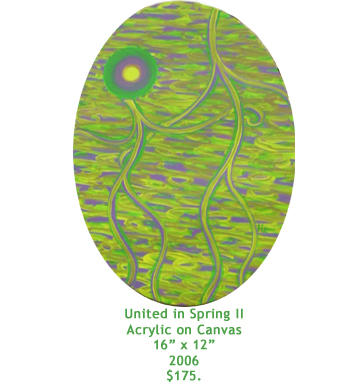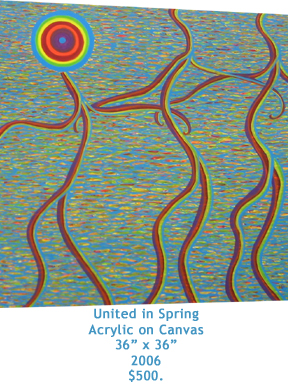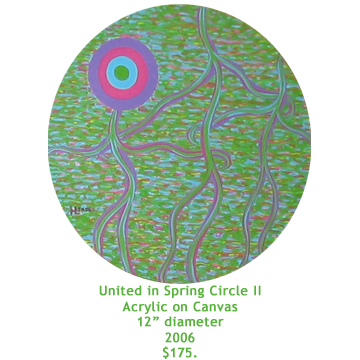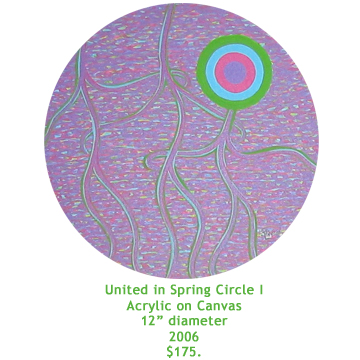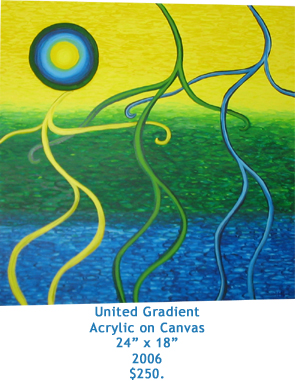 © Heather Levy, 2011. Do not use images without authorization from the artist.